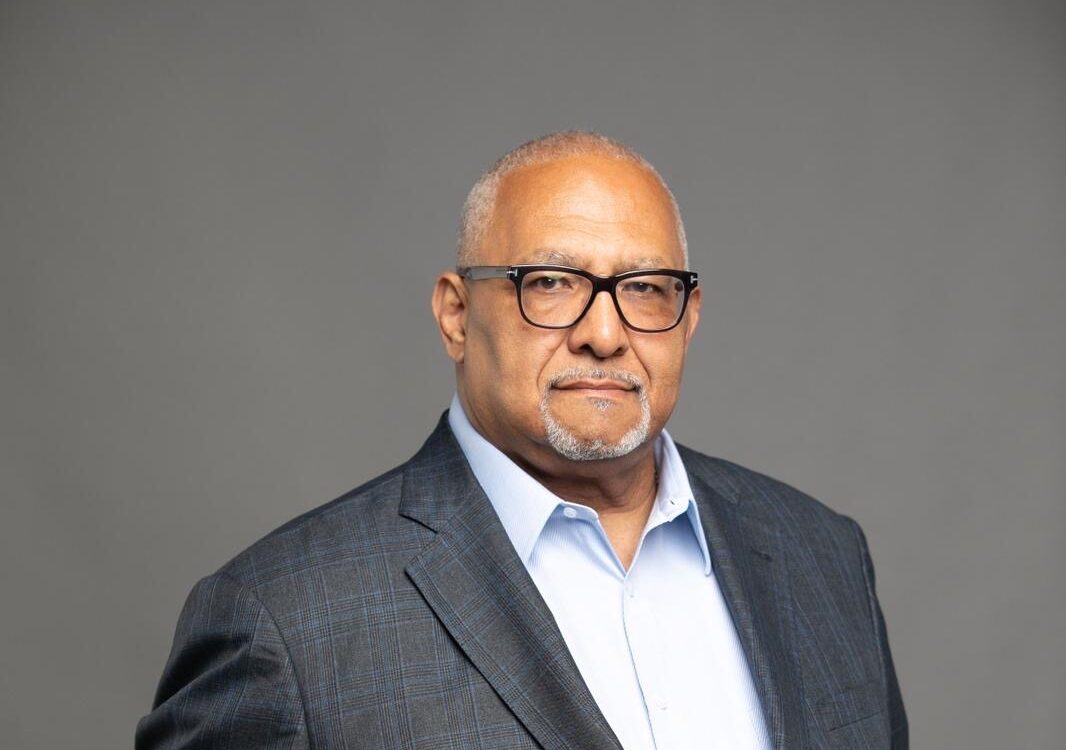 SAU Hosts Speaker Series with Civil Rights Veteran Rev. Horace L. Sheffield, III to Advance Social Justice Initiatives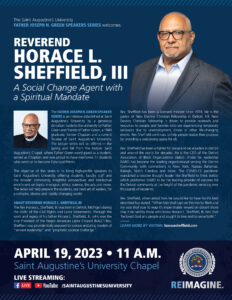 Saint Augustine's University (SAU) will host its second Father Joseph N. Green Speakers Series session with Civil Rights Veteran, Minister, Community Leader, Playwright, Author, and Media Personality, Reverend Horace L. Sheffield, III. The in-person event will be on April 19, 2023, at 11 a.m. in Saint Augustine's Historic Chapel. Livestream viewing will also occur on the university's Facebook and YouTube pages.
"The contributions made by Rev. Sheffield and his family are monumental to the Civil Rights movement," said SAU President Dr. Christine Johnson McPhail. "His commitment to social justice and partnership with the university epitomizes everything Father Green stood for."
The Father Joseph N. Green Speaker Series is an initiative established at SAU by a generous donation made to the university by the late Father Green and friends of Father Green, a 1949 graduate, former Chaplain, and former Trustee who recently passed away in January. The lecture series takes place in the spring and fall semesters from the historic Saint Augustine's Chapel. The Chapel is where Father Green worshipped as a student, served as Chaplain, and was proud to have mentored 11 students who became Episcopal Priests.
This series, which kicked off last year, brings high-profile speakers to SAU by offering students, faculty, staff, and the broader community insightful perspectives and intellectual enrichment on topics in religion, ethics, science, the arts, and more. In addition, the series helps prepare the students, our next set of leaders, for a complex, diverse, and rapidly changing world.
The Rev. Horace L. Sheffield, III, was born in Detroit, Michigan, during the Civil Rights and Labor Movements. Through the work and legacy of his father, Horace L. Sheffield, Jr., who was the Vice President of the Negro American Labor Council (NALC), Rev. Sheffield was providentially exposed to various enduring models of "servant leadership" and "prophetic societal challenge."
Rev. Sheffield has been a licensed minister since 1978. He is the pastor of New Destiny Christian Fellowship in Detroit, MI. New Destiny Christian Fellowship is driven to provide outreach and resources to people and families experiencing temporary setbacks due to unemployment, illness, or other life-changing events. Rev. Sheffield continues to help people realize their purpose by providing a welcoming space for all.
For decades, Rev. Sheffield has fought for social and racial justice in Detroit and worldwide. He is the CEO of the Detroit Association of Black Organizations (DABO). Under his leadership, DABO has become the leading organization serving the Detroit Community with connections in New York, Nassau, Bahamas, Raleigh, North Carolina, and more. The COVID-19 pandemic mandated a creative thought leader like Sheffield to think boldly, positioning DABO as the leading vaccine provider for the Detroit community at the height of the pandemic, servicing thousands of residents.
In addition, Rev. Sheffield believes in the education of students and has started two endowments at SAU, one in the name of his sister, the late Dr. LaVonne M. Sheffield, and one for DABO. Furthermore, DABO recently partnered with SAU to offer access and scholarships for Detroit residents to enroll in SAU's online bachelor's and master's degrees, along with the university's continuing education and workforce development certificate programs. The new satellite office for SAU-enrolled students is in DABO's new building, Dr. LaVonne M. Sheffield Bridge Center, at 9928 Grand River Ave in Detroit.
Rev. Sheffield, when asked how he would like to have his life best described, has stated, "When fate shall capture this mortal flesh and my soul shall soar to reap its imperishable reward on distant shore may it be said by those who knew Horace L. Sheffield, III, best that 'he loved God and people and sought to love and to serve both."
Click here to learn more about Rev. Sheffield.
Click here for more information about the Father Joseph N. Green Speaker Series.