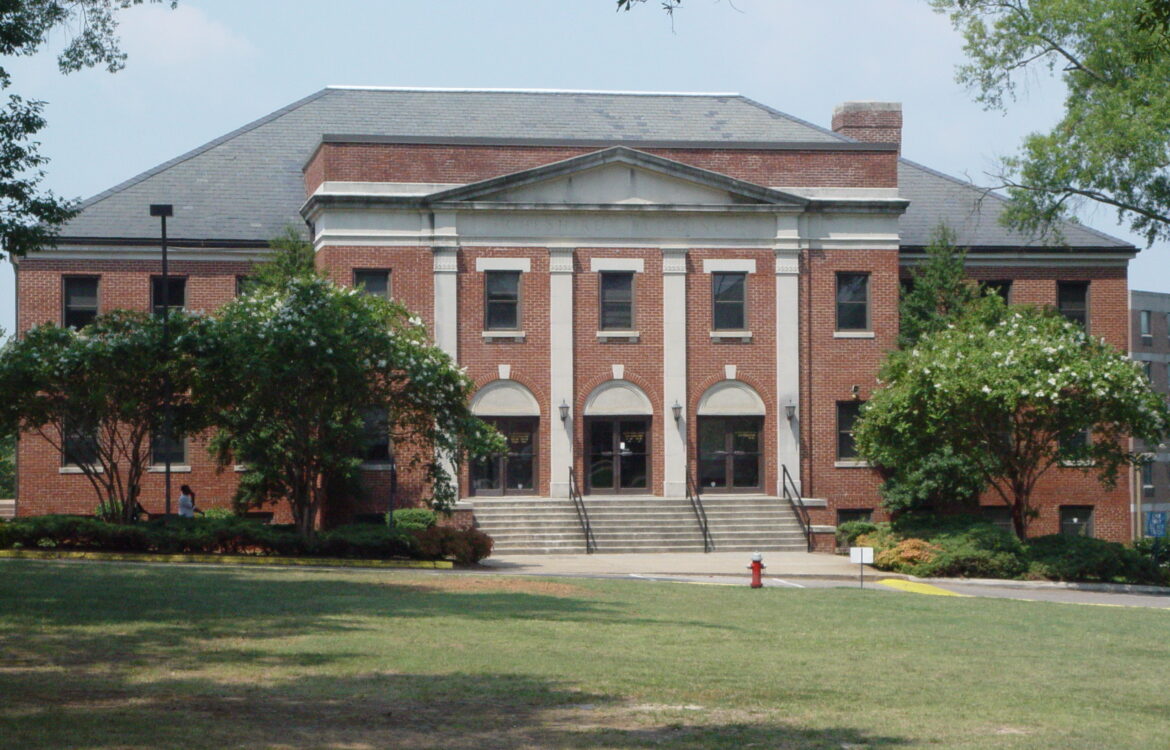 SAU Partners with Morgan Stanley to Conduct Stock Market Challenge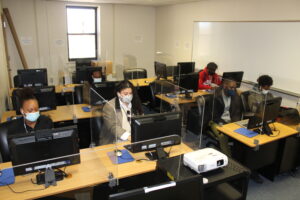 The SAU Stock Market Challenge is a virtual competition run by the SAU School of Business, Management & Technology. It is an eight-week challenge that is accessible to SAU students, faculty, staff and administrators. The challenge provides students with the opportunity to invest in financial securities using virtual money and learn many aspects of investments (e.g., about global financial markets, various financial assets, and relevant aspects of financial literacy). The challenge also exposes students to career opportunities in the Investment Field after graduation.
"One of Morgan Stanley's local branches had an investment advisor, Bill Nave that wanted to start some conversations here," said SAU's Dean of the School of Business, Management & Technology, Dr. Van Sapp. "We started talking about several things that involved creating an opportunity for students. Out of the conversation, one of the ideas that came about involved having an interactive, stock seminar challenge."
Last semester, Morgan Stanley sponsored SAU's first stock trading competition in the School of Business that included advice from some of their most experienced financial managers. The sponsorship also included an 8-week membership into the SAU stock trading platform (Stocktrak). The purpose of the platform was to educate and inform the participants on stocks, bonds, securities and provide a simulation for faux cash into how to create and build your own personal wealth.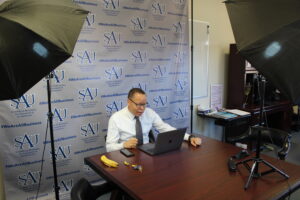 "The percentage of savings in our community is very low for a number of reasons," Dr. Sapp said. "We want to enlighten our students on how to save, invest and how to do it early because time in the market is just a beautiful thing."
SAU Stock Market Challenge Spring 2021 Winners
Individual Category – Samuel Cudjoe
Team Category (Tied)
Team 1 – Dr. Yvonne Umphrey, Brecha' Byrd and Briana Person
Team 2 – Dr. Van Sapp, Angela Gutierrez-Castillo, Kerri Brodie and Danielle Scantlebury
Most Trades – Jordan Rozier
This Fall, The SAU School of Business, Management & Technology has partnered again with Morgan Stanley for another semester of learning the stock market. Faculty, staff, and students will conduct an eight-week challenge starting from September 10th until November 5th.
For more information, contact the event coordinator at schoolofbusiness@st-aug.edu.