MONDAY – FRIDAY
8 a.m. – 5 p.m.
The Testing and Assessment at Saint Augustine's University provides a variety of assessment services and assistance to faculty, students, and other members of the University community. The goal of the Testing and Assessment is to institute quality testing and assessment and conduct evaluations that are essential to developing the needed strategies to assist faculty working with first and second-year students.
The Mission of Student Success & Testing Center exists to provide students with concrete strategies that will facilitate success across the educational span throughout their matriculation. Working in consultation with trained and caring professionals, students will be able to meet challenges faced when adjusting to college, plan and track academic persistence, receive personal support which fosters academic and social involvement in challenging courses, develop critical thinking skills, gain appropriate post-secondary academic habits, and experience positive peer support with academic and social integration. Comprehensive testing services are extended beyond the University into the community while maintaining institutional, local, state, and national academic certification standards.
These services include:
Working with academic units to facilitate and coordinate initial skill assessment in Reading, Writing, and Math.

Assisting academic units with the appropriate course placement and credits depending on a student's incoming skill level.

Providing a service and location where students can take independent exams, as well as state and nationally administered tests.

Provide evaluation measures to assess student performance.

Facilitating student assessment through exit exams.

Providing resources on testing and assessment in support of improvement efforts and faculty research.
The following tests are offered: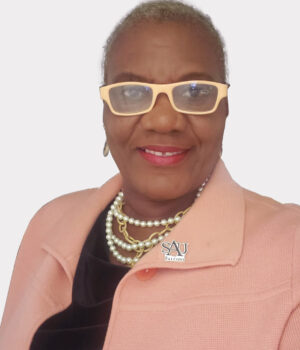 Director of Testing and International Services Officer
jybannerman@st-aug.edu
919.516.4680 | Fax: 919.516.4681
Boyer Building, Room 203B
The SuperStrong® assessment is derived from the Strong Interest Inventory® assessment, one of the most widely used career tools in the world. 
Focus 2 – A Career and Education Planning System for College Student
Focus is a career assessment administered to incoming freshmen. Focus 2 guides students through a reliable career and education decision making model to help them choose their major and make informed decisions about their career. Focus 2 combines 5 self-assessments, career and major exploration, action planning, and decision making in one comprehensive product.
GPI reflects a global and holistic view of student learning and development and the importance of the campus environment in fostering holistic development.
Noel-Levitz - College Student Inventory
Noel-Levitz College Student Inventory (CSI) identifies the individual strengths and challenges for each member of Saint Augustine's University's incoming freshmen class. It also provides data on the receptivity to interventions, early in the first term.
*Assessment Testing is administered in the fall semester.
EXAM PROCTORING AND ACCOMMODATION SERVICES
Instructors are required to complete the service request form prior to sending student(s) to the testing lab (SAU Students)
Step One: Use the link below to request testing service
Step Two: For test security, please email, or hand deliver exam to the testing center prior to the schedule date. 
Step Three: Instruct student(s) to report to the Testing Center on the scheduled date and time.
CLEP: College Level Entrance Program
Applicant most present two forms of identification

Retakes after six months only

Earn up to 24 hours of credit
This examination is by appointment only.
Accreditation Council for Accountancy and Taxation

American Board of Optician/National Contact Lens Exam

Certified Health Education Specialist (CHES)

Certified Information Systems Manager (CISM)

CFP Certification Examination

DANTES Subject Standardized Test (DSST)

Electrocardiographic Examination

Foreign Service Written Exam (FSWE)

Graduate Management Admissions Test (GMAT)

Human Resource Certification

Medical University Admissions Test (MCAT)

Miller Analogy Test (MAT)

Pharmacy University Admission Test (PCAT)

Pharmacy Technician Certification Board, Inc. (PTCB)

TEST of Spoken English (TSE)

World Languages other than English Assessment (WLOE)
Make sure you familiarize yourself with the testing location prior to test date.

Allow yourself ample time to get to our facility.

Know what you need to bring on the day you are scheduled to test, including proper identification.
Don't wait until the night before the exam to begin studying for the test. Review and study materials several weeks before the test.

Form a study group to help each other study and prep for the test.

Get proper rest the night before the exam.
Eat a small breakfast the morning of the exam.

Stay relaxed and confident, by keeping a positive attitude.

Make sure that you read each question thoroughly and not rush through the test.
Listening devices including, but not limited to, cellular phones/pagers, beepers, walkie talkies, PDA's or wireless communication devices (e.g., smartphone, tablet, mp3 players)

Hat (unless worn for religious purposes)

Hoodies

Calculator/calculator watches

Food, beverages or tobacco products
Digital cameras, digital watches (wrist or pocket), alarm watches or wrist watch cameras

Highlighter pens and/or colored pens or pencils

Weapons or firearms

Dictionaries, books pamphlets, reference materials

Copying or photographic devices
Papers of any kind (expect for authorized scratch paper provided by the center)

Slide rules, protractors, compasses or rulers

Non-medical electronic devices (laptop computers and digital assistants)

Listening devices, radios with headphones, iPods

Any other unauthorized testing aids
Test takers must have the appropriate ID to test at Saint Augustine's University Testing Center. ID documents must meet the following requirements:
IDs must be an original document. Photo copied documents are not accepted. No exceptions!

Individuals must have a valid ID. Expired documents (bearing expiration dates that have passed) will not be accepted and individuals will not be able to test.

IDs must be a recent photograph. Images must be visible and must clearly match the test taker.

IDs must bear the test taker's signature.
The following is a list of acceptable primary ID documents:
Passport with photograph, name and signature

Valid driver license (current and not expired) with photograph, name and signature.

State issued IDs issued by the Department of Motor Vehicle with a photo, name and signature.

National IDs that have photograph, name, and signature

Military ID with photograph, name, and signature. NOTE: If test takers Military ID does not have their signature, they must be able to provide a supplemental ID