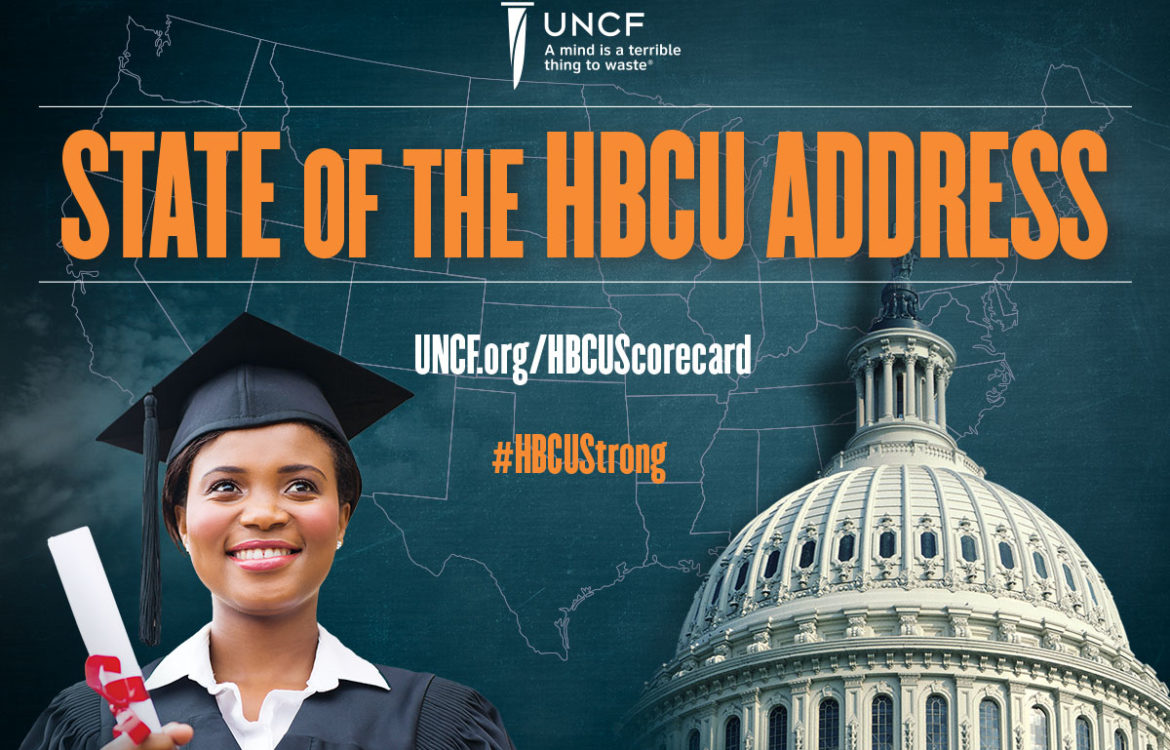 Saint Augustine's University Applauds UNCF's First HBCU Congressional Honor Roll
Raleigh, N.C. (March 5, 2019) — Today, UNCF (the United Negro College Fund) released the first Historically Black Colleges and Universities' (HBCU) Congressional Honor Roll, recognizing 59 members of Congress for their efforts on behalf of HBCUs and their students. Five members of the North Carolina Congressional delegation were recognized favorably by UNCF members. The honor roll will be released annually and highlight members of Congress who have served as true champions and strong advocates for HBCUs and their students beyond their voting records.
"On behalf of the entire Saint Augustine's University community, I extend my sincere gratitude and thanks to the members of the North Carolina delegation that are included on UNCF's inaugural honor roll," said Saint Augustine's University president Dr. Everett B. Ward. "HBCUs can only flourish if we continue to forge partnerships with our Congressional delegation."
Congressional support of HBCUs is vital to the continued success and sustainability of these institutions. Recognizing this, as well as the social and economic impact of HBCUs on this country and this state, the following members of Congress have taken strong steps to support Saint Augustine's University and other member institutions, by joining the Bipartisan HBCU Caucus or by sponsoring legislation beneficial to HBCUs and the students they serve;
U.S. House 
Rep. Alma Adams (D-NC) 
Rep. Ted Budd (R-NC)
Rep. G.K. Butterfield (D-NC)
Rep. David Price (D-NC)
U.S. Senate
Sen. Thom Tillis (R-NC)
"HBCUs like Saint Augustine's University are engines of immense social and economic impact in their communities," Dr. Ward added. "We are especially grateful for the leadership of Rep. Adams, who co-founded the Bi-partisan Congressional HBCU Caucus, which continues to be a formidable voice for Saint Augustine's University and all HBCUs."
"This new HBCU honor roll empowers the work our institutions began more than 150 years ago and hopefully helps us build on the gains we made last Congress," said UNCF's President and CEO Dr. Michael Lomax.
Lomax also delivered the first-ever, 'State of the HBCU Address,' which calls on lawmakers to and increase their commitment to HBCUs, the students and the communities they serve by providing additional funding for the Title III Strengthening Institutions Program and setting aside $1 billion for HBCU capital improvement."
To view the full list or to watch the entire "State of the HBCU Address," visit UNCF.org/sothbcuaddress.
# # #
About Saint Augustine's University
Founded in 1867 by the Episcopal Diocese of North Carolina, the mission of Saint Augustine's University is to sustain a learning community in which students can prepare academically, socially and spiritually for leadership in a complex, diverse and rapidly changing world.
About UNCF
UNCF (United Negro College Fund) is the nation's largest and most effective minority education organization. To serve youth, the community and the nation, UNCF supports students' education and development through scholarships and other programs, strengthens its 37-member colleges and universities, and advocates for the importance of minority education and college readiness. UNCF institutions and other historically black colleges and universities are highly effective, awarding nearly 20 percent of African American baccalaureate degrees. Today, UNCF supports more than 60,000 students at more than 1,100 colleges and universities across the country. Its logo features the UNCF torch of leadership in education and its widely recognized motto, "A mind is a terrible thing to waste."® Learn more at UNCF.org, or for continuous updates and news, follow UNCF on Twitter at @UNCF.